---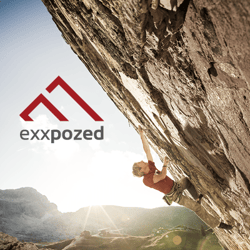 Top-selling products lead to order after order – and are suddenly sold out. In high season, sales numbers are fantastic – but then suddenly the cashflow collapses. Products projected to sell well fill up storage space – and actually turn out to be unsold inventory.
Andreas Bindhammer, CEO at online seller eXXpozed, also had these problems and more – until he opted for minubo in the Fall of 2014, which enabled him to perform his purchasing in a data-driven way for the first time ever.

In the past, eXXpozed did not have the ability to make data-driven purchase decisions. CEO Andreas Bindhammer knew that his shop therefore had massive potential to increase sales and stock turnover in the long term with the right key data and reports as a basis for decision-making.
"Making purchasing decisions based on gut feelings exposes buyers to incalculable risks", says Andreas Bindhammer, "ultimately, involving significant investments. Thanks to minubo, I now have a concrete basis for decision-making during discussions with my suppliers!"
And with this new, more meaningful, basis for decision-making the CEO set some clear objectives for himself:
Top-selling products should be available at all times!
Slow-moving stock should be reduced and discount rates lowered!
Sales volumes should remain stable, even during weaker months!
Based on these objectives, and with the minubo reports as his tool, Andreas Bindhammer developed and realized data-driven purchasing strategies for the first time in the Winter of 2015/16.
Would you like to know which reports Andreas Bindhammer uses for his purchasing and what measures he developed? The whole story is here:
If you would like to be as successful as eXXpozed, you can start by testing minubo with your own data – this way you also can find out how minubo can support you best in making your daily decisions: