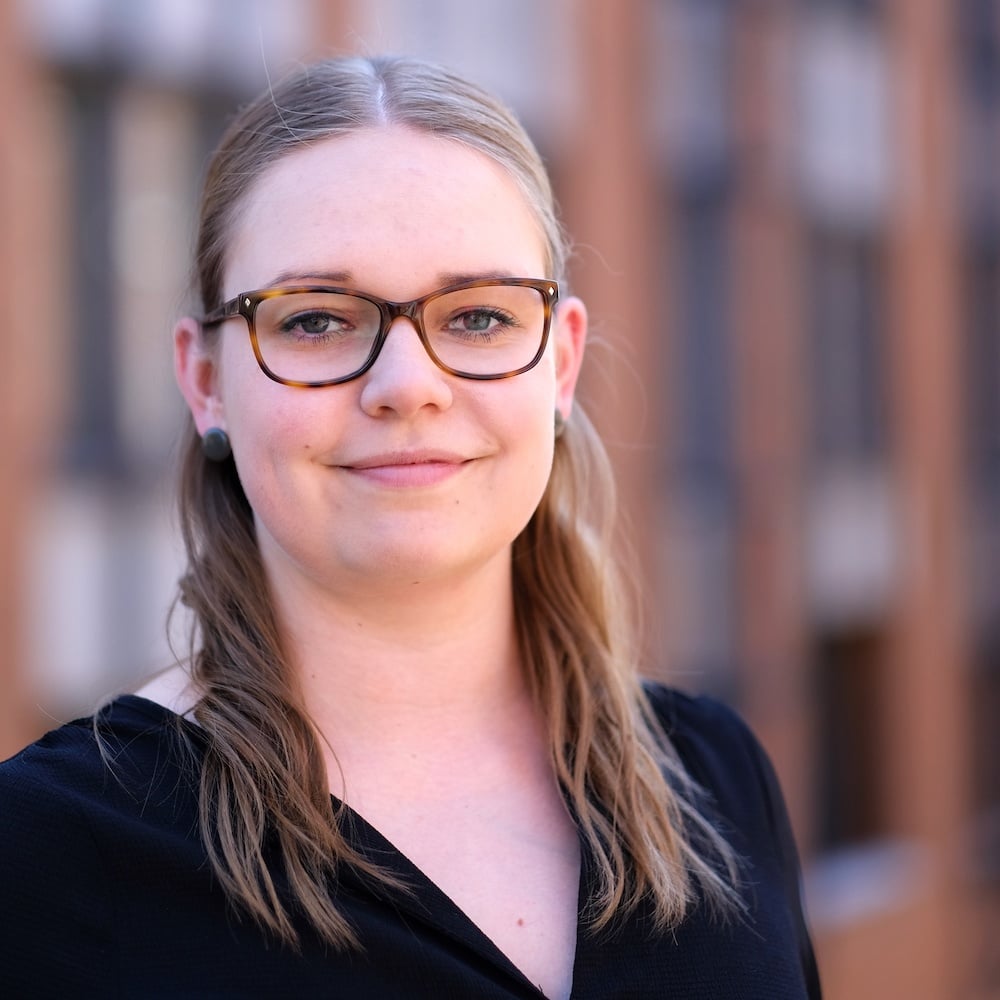 Sabina Mierzowski
Sabina is Marketing Manager at minubo – she loves to share best practices on data-driven decision-making in commerce companies.
Make Data-driven Decisions with Ad-hoc Analysis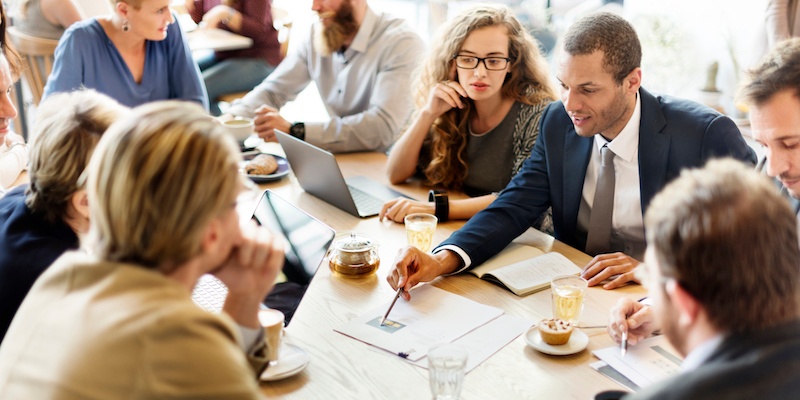 The term "data-driven work" is on everyone's lips. We are confronted with this issue from all sides and we have repeatedly drawn attention to the importance of this strategic orientation within an organization.
The importance of data for business success and company growth is now foremost in many people's minds. But still, the entrepreneurial practice looks completely different: According to a study by McKinsey in 2016, very few companies profitably exploit the potential and value of their data – although the topic has been around for so long. This study has also shown that data and analytics change the fundamentals of competition in the commercial sector, and that they are essential for business success. And yet, data-driven work has so far only been performed by a few commerce organizations. How can this be if the understanding has already arrived at so many companies?

The Problem Lies Within the Organization
The problem, or hurdle, that is preventing data-driven decision-making processes lies within retail organizations. Every day, decisions are made in a company, which are based on the answers to very specific and suddenly emerging questions. However, to answer these questions by referring to available data, many employees in a commerce organization are still forced to consult data analysts or other service providers.
This approach leads to a considerable delay within the decision-making process – by the time the question can be answered with the required, in most cases, the question is already obsolete or the decision was already made based on a gut feeling. Commerce organizations have, per se, no chance to establish a true data-driven work and decision-making culture as long as efficient infrastructure is not available for easy access to the data.


minubo Web Pivot – The End of Elaborate Data Search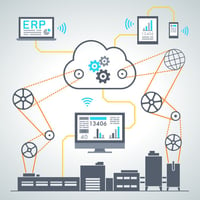 The goal is clear: Make all data that is available in the company accessible to all team members to enable data-driven decision-making. Employees must be able to find answers to urgent questions easily and quickly. And that is the exact purpose of the Web Pivot from minubo. This feature allows you to leverage huge amounts of data across all metrics and dimensions without having to switch between applications. Thus, minubo is helping to transform the vision of a data-driven decision-making culture into a reality within retail organizations. At this point, we would like to clarify this in more detail with two concrete application examples.



Data-Driven Decision-Making 1: Monitor Product / Channel Performance & Initiate Ad-Hoc Campaigns
Here is a typical scenario for a fashion retailer: Last week the sale of a new collection launched – it has been available in the online store, in the app, and in stores nationwide, for seven days. In advance, the collection was heavily promoted to ensure a successful sales kickoff. Now, it is up to the Omni-Channel Manager (possibly together with the person responsible for eCommerce) to evaluate how successful the previous week actually was, or more clearly, to check the sales rate of the individual sales channels. If the previous measures were not successful, further steps must be taken to drive sales of the new collection before the season is over. But how can you quickly find answers to these questions?
Specifically, when it comes to the multitude of sales channels (in-house trade, online and app), a data search quickly becomes complex and extensive. As a rule, the data is distributed in different systems and not centrally accessible – gathering data from different departments such as category management, the marketing department, or directly out of the POS data from the individual in-store shops can quickly become a cumbersome task. By the time all relevant information is collected and analyzed in the conventional way, too much valuable time has elapsed.
With an underlying omni-channel database, however, it is possible to get all the information needed for a quick decision-making process directly and without any hassle. And especially with the minubo Web Pivot, these questions are answered with just a few clicks! (Link How-To-Video)


Data-Driven Decision-Making 2: Evaluate Channel Development
Almost everyone is familiar with the challenge involved in evaluating the development of the individual marketing channels. Employees from the marketing department are especially familiar with this challenge. Campaigns are scattered across different marketing channels, and the measure's success is based on the key figures accessible to the department – visits, conversion rate, clicks. These are all indisputable indicators, but they do not say much about the actual development and performance of the marketing channel. If, for example, an evaluation of costs for the campaign activities is required, so that in the current fiscal quarter costs can be redistributed and saved to use the budget optimally, these indicators are no longer sufficient.
To make the right decisions that are data driven, several pieces of information must be collected. To this end, all marketing channels (e.g. AdWords, e-mail and social media) must be included over a predefined period, and information such as the coverage contribution and the return rate must be considered, that is, key figures that must be requested from other departments.
The time that is lost in this case, costs money. Because to comply with the plan and budgets properly, it is important to decide quickly and to initiate measures. Unfortunately, there is no time for surveys in different departments. Without access to all the data available in the company and without the possibility to use it quickly and easily for decision-making, only isolated data is used and decisions are made from the gut.


Operational Excellence With the minubo Web Pivot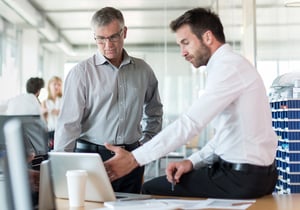 Operational excellence means being able to quickly and easily answer the uncomfortable and often urgent questions that arise during workdays – whether they are questions about products, sales channels or questions about customers. The answers to these questions are lying in your own data, but this data is frequently stored in data silos which are not accessible to all departments.
This is where minubo enters the game: By breaking up the data silos, the solution creates a holistic omni-channel database – data from the order management system, the ecommerce platform, the webtracking tool, but also cash register and branch data are included and collected in an omni-channel data warhouse, linked accordingly in the data model, and then made accessible in the front-end of the Analytics & Insights app.
With the minubo Web Pivot feature in particular, employees in the commerce organization are not only given instant access to all data, but are able to perform flexible and accurate data analysis while taking into account large amounts of data. This way, individual and in-depth analysis is generated from all available metrics and dimensions, which are then integrated into the daily decision-making process. With this new feature, every commerce organization comes a step closer to a data-driven work and decision-making culture, because with the minubo Web Pivot, no question remains unanswered!

To get an impression of how the minubo Web Pivot looks like and how to work with it, take a look at this short video:

---

You want to stay uptodate about the lates blog post or upcoming webinars? And you don't want to miss what's new with the minubo Analytics Cloud? That is no problem at all: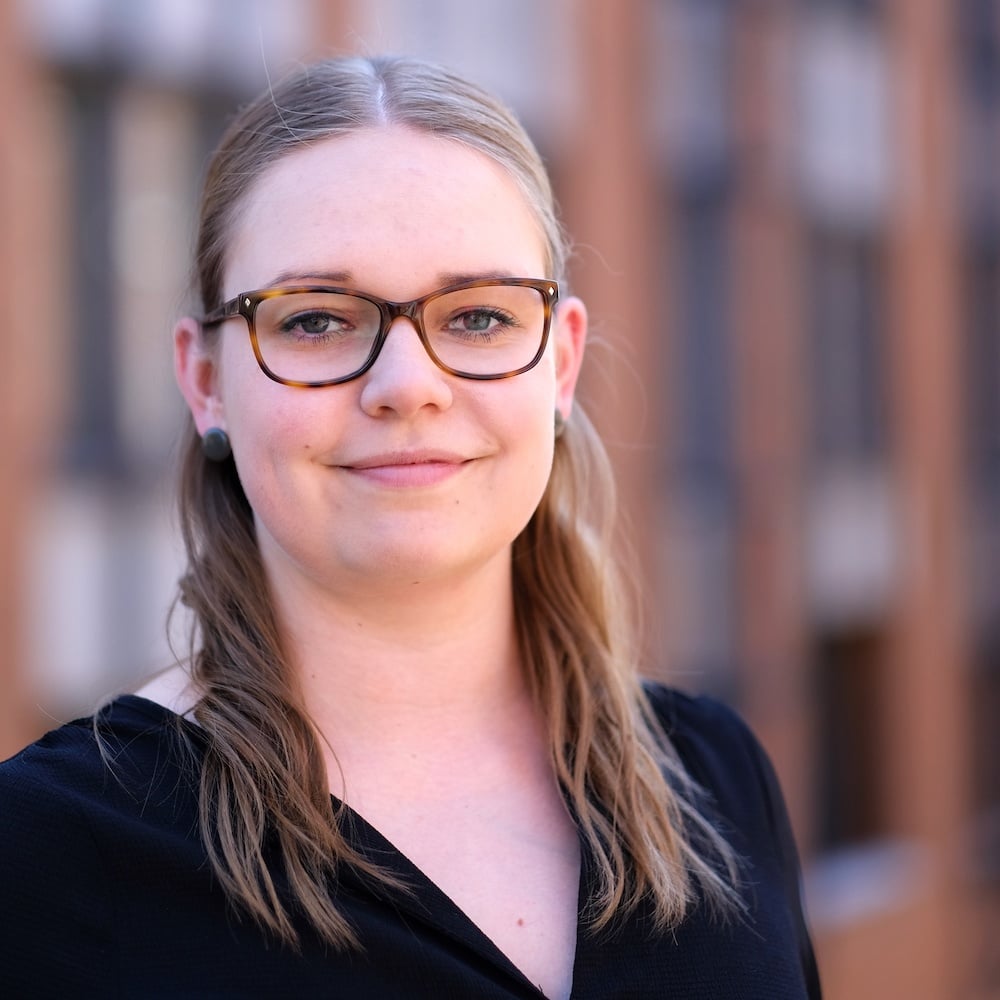 Written by
Sabina Mierzowski
Sabina is Marketing Manager at minubo – she loves to share best practices on data-driven decision-making in commerce companies.
Einen Kommentar verfassen