It has been announced for a long time and now the event is almost here: in July 2023, Google will retire Universal Analytics (UA) and replace it with Google Analytics 4 (GA4). GA4 offers a range of new features and possibilities for data analysis, but there are also some differences in tracking and data migration. In this article, we want to show you what this means for you and your work with minubo and what to watch out for during the migration.
Data migration
The most important thing to note is that due to the different data models (session vs. event), Google does not offer data migration from Universal Analytics (UA) to Google Analytics 4 (GA4) within a property, meaning historical data cannot be migrated to the new version. However, unlike in Google Analytics, minubo will provide you with the ability to map UA data from the past as well as current GA4 data in one instance with continuous history. The advantage is that there is no need to change clients to look into the past. For the data export of each source (UA & GA4), a cut-off date is set. This should be set as early as possible since due to changed definitions (session vs. event) and differences in tracking, the UA and GA4 numbers will only be partially comparable - so beware of year-over-year comparisons. If you have been collecting GA4 data for some time, the cut-off date can also be in the past. Of course, it should be ensured that the data is already complete and valid at that point. minubo will then replace the part of the previously imported UA history with the already generated GA4 data during the migration to GA4.
To-do for minubo customers: For the data export from GA4 and configuration, we require your authorization, the cut-off date, and the relevant properties to be imported.
Property Setup
With GA4, there are no more "Views." Instead, the data of a property is manipulated directly via data filters, which may require adjustments to the organization and channel mappings based on other dimensions and attributes. Overall, GA4 thus requires a rethink in the approach to data analysis and manipulation.
Costs from Google Ads accounts, as well as sessions and conversions from a UA property, are not linked to transactional data from a shop or ERP system. Such a link is necessary, however, to be able to analyze sales channels down to the contribution margin level. Only the consolidated cost, session, and transaction data from the different sources provide a holistic view. Here, minubo helps with the so-called sales channel mapping. This mapping assigns a unique identifier in the session and cost data to a sales channel in the transaction data.
To-do for minubo customers: The switch to GA4 can be a good opportunity to further optimize your reporting setup in minubo. Ideally, a structure is chosen where:
... a GA property only receives costs from a Google Ads account.
... a GA property only fills one sales channel.
This approach ensures that costs, transactions, and sessions can be clearly assigned to the sales channels. Can't implement this setup? Then feel free to contact us so we can find an individual solution.
Data Scope
Currently, minubo exports information on sessions, including their source information, transactions, including their source information, and Adwords costs per campaign and type. In the coming months, ECommerce events (Items viewed, View-Promotion, etc.) will be added so that this data can also be evaluated in minubo.
With the transition to GA4, it is no longer possible (but also not necessary) to use minubo's previous tracking snippet. The integration of GA4 is thereby significantly simplified and data quality is improved (since a snippet could potentially be blocked). However, it should be noted that in the future, sessions can only be exported in aggregated form from the Google Analytics API. The number of available fields that can be queried simultaneously with the number of sessions is reduced, resulting in some fields no longer being available. Due to the highly restrictive data export of the Google Analytics API, the level of detail in session data is significantly reduced. Additionally, the construction of visitor journeys is prevented, which no longer allows for attribution in minubo.
However, there are alternatives. For example, Google Big Query offers the possibility to export sessions with a high level of detail and deliver them via the minubo generic interface. Thus, without implementing a snippet, access to this data can be obtained at any time, and attribution based on detailed web touchpoints can be re-enabled. The downside is that using Google Big Query will result in additional costs from Google.
One thing is clear: GA4 differs significantly from UA. Tracking points and metrics, data schema, report configurations, and even the user interface have changed. It's time to start thinking and preparing so that you can continue to optimize your business based on data. Do you have specific questions about your setup in minubo, challenges, or feedback? Let us know by leaving us a message.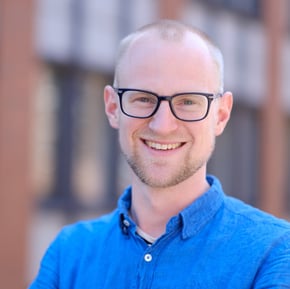 Robin Henke
Robin is Product Manager at minubo. He loves to share best practices on how minubo customers can get most out of their work with minubo.