The new minubo analysis feature gives you even deeper insight and more flexibility.
Are you looking to obtain valuable insight into the customer life cycle and understand how customers behave over the course of time? Want to know how the order volume is distributed across all customers? Or be able to cluster products, brands and customers by performance?
Questions and wishes to which the new analysis tool delivers answers - check it out.
Our commitment is to ensure that you obtain better data insight in the future and benefit from increased flexibility with intuitive operation. To make this happen in reality, we continuously develop our solution further based on your feedback and best practices from e-commerce.
In this quarter, minubo is focusing on the release of the analysis feature. This tool gives you new ad-hoc insight into the dynamics of your company.
THE TYPES OF ANALYSIS YOU CAN ACCESS
We are starting you off with a package of three types of analysis: Cohort analysis, histogram analysis and grid analysis.
Do they sound familiar to you? You're right: in minubo, users were already able to access cohort and grid analysis (known as segments), but the displayed results were derived from static calculations. Now the analysis tools are based on a new technical infrastructure that enables you to calculate these analyses on an ad-hoc basis and configure them flexibly to adapt the analysis more closely to your concerns.
Fancy a sneak peek? In short video sequences based on specific use cases, minubo's product owner Robin Henke demonstrates how the individual analyses work.
Cohort analysis
A tool that every marketing manager should have at the ready. Cohorts are essential for understanding customer behaviour and the customer life cycle. While cohort analysis often reaches its limits with other providers, minubo now allows you to select your key indicators flexibly, define time periods extending far back into the past or apply custom filter options.
Your insights:
How many customers stay active? Obtain an answer either based on specific periods of time in absolute figures or as a percentage of all customers for the original acquisition period
You will understand how long it takes until a cohort becomes profitable as a whole and per customer
You can measure the lifetime value of a cohort per customer
Histogram analysis
You might look at the average order value, but do you really know what's behind it? Are there multiple typical average order values per order, or is your average being distorted by outliers? Histogram analysis helps you understand this. This is an excellent tool for explorative work with data and gives you a quick visual overview of distributions rather than just working with totals or average values. With histogram analysis, you gain transparency about the statistical distribution behind a success factor, which enables you to answer questions that previously would have required exporting the data into other applications.
Your insights:
Find out the average price at which a product is most frequently sold
With just a few clicks, learn how many items in a category are sold and in which price range
Find out in which price range the items could achieve the most sales or income
Understand how the order volume is distributed across all customers
Analysis grid
After one-dimensional histogram analysis, you can combine two dimensions with the analysis grid and group products, brands or customers (the entity being grouped can be selected freely) in order to separate the strong performers from the weak performers. In contrast to the existing customer and product segments in minubo, it is now possible to define the ranges freely and thereby create a configurable analysis grid with full flexibility. Furthermore, the existing segments are based on a static calculation during overnight data processing, while the analysis grid is different: thanks to the new infrastructure, you don't have to wait long for results. You obtain ad-hoc insight and can:
Cluster customers based on their value and order frequency or
Cluster products based on their contribution margin and inventory range


FIRST ALPHA, THEN RELEASE
We are aware that some important features are still missing from these analysis tools: that's why this release is a public alpha version. But don't worry, we will do our best to continually optimize the analysis tools.
Current limitations:
Aggregated results of analysis cannot yet be viewed at the individual value level
The results of analysis are not available in the database yet, so reporting is not possible
The results of the analysis cannot be downloaded yet
We rely on your feedback to develop these points! If you come across limitations or have ideas for additional cases, feel free to contact us.
FYI: For this reason, we are not yet replacing the existing clusters from ETL calculation with the analysis tools.
AND THAT'S NOT ALL...
The flexible analysis framework enables us to rapidly implement other relevant analyses. The next milestones on the roadmap:
Cross-sell analysis to understand which items, brands (...) are purchased together in the same order or in all orders by the same customers.
Recency, frequency, monetary modelling to group customers based on their purchase behaviour.
We hope you are as excited as we are – now enjoy getting started with your analysis!
Do you have questions or feedback? Please let us know. Feel free to email us directly at: support@minubo.com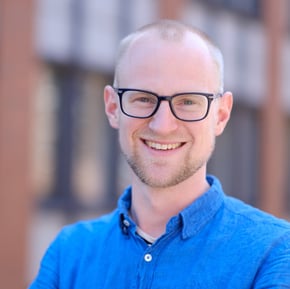 Robin Henke
Robin is Product Manager at minubo. He loves to share best practices on how minubo customers can get most out of their work with minubo.