December 24th 2020: Solidarity and mutual support are enormously important, especially in these times. Instead of Christmas mails and giveaways, minubo came up with a special Christmas gift. We tried to animate our clients and partners to spend money for charity to help those who are living in more difficult circumstances than the average population. A present was thought about to delight others and to act fair in these times.
In collaboration with our clients and partners 500 € were donated to the non-profit organization Hanseatic Help and to the charity association Viva con Agua to support their good deeds financially.
Hanseatic Help tries to generate a fair spreading of different goods in the region of Hamburg. Established in 2015 they do offer required material to people in need and homeless person, which they do get from business's charity donations or private households. By that they do care about the supplying of the ones who do only have limited devices at their disposals.
Viva con Agua is a non-profit-organization and acts globally since 2006 in the segment of clean drinking-water and sanitary facilities. By that they do want to give every human-being the same and fair chance for quality of life, starting with the basic element of a fair distribution of drinkable water.
We from minubo do thank our attended clients and partners for their commitment and support, do congratulate both institutions and hope that we are able to help them with this little donation. All the best!
Stay informed about everything that happens at minubo. Subscribe to our Commerce Insights!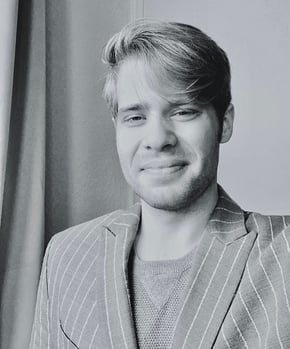 Daniel Holtmann
Daniel Holtmann is Working Student at minubo. His passion for fashion journalism brought him first insights in multimedia content creation. While he is absolving the Master's Degree in Business Management, he is happy to support the Marketing department and to give new economic inspirations.