42% of all retailers do not use the potential of their data. According to a recent study, companies that work data-driven achieve 22% more profit and 70% more sales per employee than their competitors. So, there is no reason not to work in a data-driven manner - or is there?
The lack of access to data or no uniform reporting are only two challenges when introducing a data-driven infrastructure to your company. However there are many reasons that suggest using your data potential correctly; increased competitive advantages, great time savings and a better customer understanding are just a few positive examples.
The question that needs to be answered is: how do I manage to raise my potential and which tools can help me with that? Read everything about it in our Whitepaper "Data-driven Companies are more successful Five Compelling Reasons to Exploit Your Data Potential".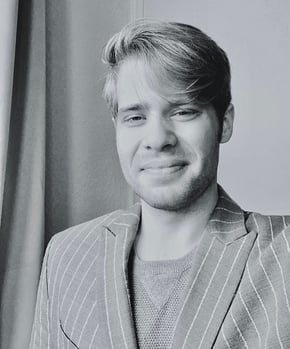 Daniel Holtmann
Daniel Holtmann is Working Student at minubo. His passion for fashion journalism brought him first insights in multimedia content creation. While he is absolving the Master's Degree in Business Management, he is happy to support the Marketing department and to give new economic inspirations.