The e-Commerce Germany Awards were presented in Berlin for the third time in a row. More than 240 companies took part in the battle for a prestigious title in one of ten categories. After a public pre-selection, the finalists were selected by a renowned jury of experts. The participants, who either started with an innovative idea or attracted attention through their positive influence on the German e-commerce community, were compelling – including minubo which was among the top 10 in the category Best Analytics / BI Solution.
As before, the annual award was hosted by the E-Commerce Expo Berlin. With over 7,000 visitors and 180 exhibitors, the event has now developed into the largest "pure-play" e-commerce event, and attracts countless experts and industry professionals.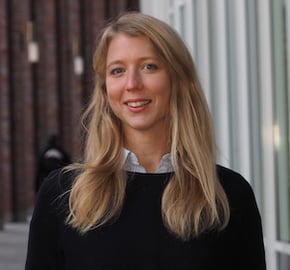 Lisa Wiedmann
Lisa is Digital Marketing Manager at minubo. Her passion for quality content on topics from the field of data-driven commerce and, in particular, on how minubo customers gain value from their data is what drives her to do a great job every day.