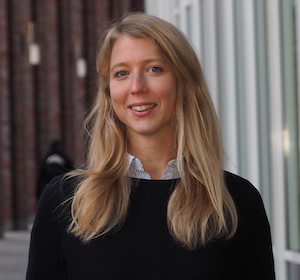 Lisa Wiedmann
Lisa is Digital Marketing Manager at minubo. Her passion for quality content on topics from the field of data-driven commerce and, in particular, on how minubo customers gain value from their data is what drives her to do a great job every day.
Best Practice: Increasing Sales Through Intelligent Email Marketing. Benefiting from the Big Advantage of Data - minubo and ROQQIO Show You How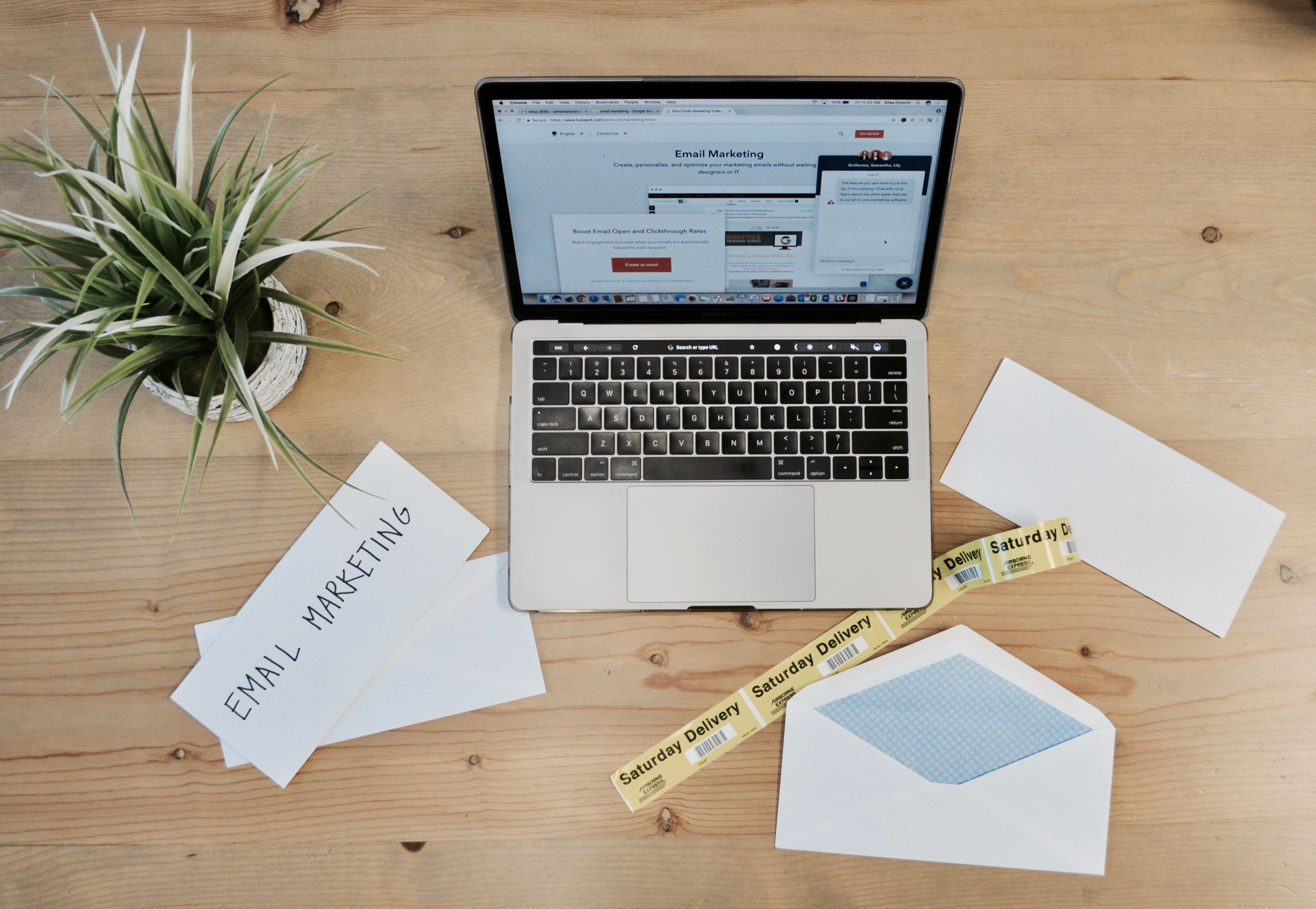 Email marketing is still one of the strongest channels with significant sales potential. For a long time, the assumption was that social media challenged the rank of newsletters, but the opinion is different today. In contrast to social media, newsletters arrive directly in the mailbox of the addressees. This makes it a reliable source of revenue and strengthens customer loyalty - if applied correctly. However, most companies do not sufficiently exploit the value of their data, but rather, they send out newsletters according to the scattergun approach. As a result, the wastage is immensely high and valuable sales are left behind.
The business intelligence solution minubo and the ROQQIO Commerce Solutions share a common goal: to support brand, retail and industrial companies as they deal with their current challenges. minubo is a valuable addition to the existing ROQQIO product landscape and companies benefit from the joint synergy effects of the two companies. This can be used profitably, especially for increasing sales with email marketing.
Putting aside email marketing's somewhat dusty image, it is playing an increasingly important role as a powerful communication tool, especially in times of intelligent solutions. Following the marketing mantra "at the right time, the right communication via the right channel" can only be done by those who know their customers and their behavior. For an effective strategy and a targeted customer approach, the marketer therefore needs valuable data first and foremost.
Which data and where does it come from?
All relevant omni-channel data is required. Based on a comprehensive database, minubo integrates ROQQIO data, for example, with transaction, customer and journey data from CRM, shop system and web tracking in a best practice commerce data model. The data is then exported via the minubo Intelligence Cloud to third-party systems (such as email marketing or recommendation engines). The data typically includes information about the customer (e.g., processed customer master data), the contact and transaction history (e.g., returns history), and calculated metrics (e.g., customer lifetime value).
In minubo, companies can create their own, flexible customer segmentations and compare customers' behavior. With the help of these customer segments, intelligent automation can be planned for precise email campaigns. CRM and marketing teams are able to target customers with relevant content. We have put together two best practice approaches.
Best Practice 1: Personalization is the alpha and omega
A customer who bought a Playstation will likely be interested in games later on. This can be identified with a follow-up purchase analysis within seconds. What did the customer buy last and are there any other products in the portfolio that have sparked interest? The customer data is bundled from various channels via the business intelligence solution minubo and can be segmented into groups. This makes it possible to find out, at a glance, which follow-up purchases other Playstation customers have made. Personalized email communication can then integrate relevant product suggestions that are most likely to lead to further purchases. The optimization of the email marketing strategy thus helps to fully exploit the purchasing potential of existing customers.
Best Practice 2: Individual customer recovery instead of "one fits all"
A reactivation campaign starts by segmenting customers who have not bought for a long time. First of all, the "normal" buying rhythm has to be determined. If customers buy only once a year, because it is a very special product, then a reactivation could begin after a period of several years. If a customer buys several times a year, as is typical in the fashion industry, then this time window can be reduced to a few months. In this particular example, minubo customers may be further subdivided into product groups (e.g., outerwear, shoes or pants). These intelligent customer segments can be automatically integrated into email and campaign management tools, thus enabling targeted and personal customer contact, for example, via email.
Such processes had to be implemented manually a few years ago, but now the automated techniques not only save time, but also help in the decision-making process: which message, at what time, via which channel. The basis of all these measures is, as mentioned above, a unified and above all holistic omni-channel database: With minubo, the data from all channels is merged - including the data from the ROQQIO POS, the ROQQIO Retail and the e-commerce solution ROQQIO Commerce Cloud. These are linked together in a data model perfected for the needs of retail over many years. In this way, the customer lifetime value can be sustainably increased, and the business result maximized. Individual, cross-channel communication between the shop, the online shop and email marketing not only increases efficiency in campaign and process management, but also increases sales.

So far so good. The relevant data is provided and the targeted campaigns are running, but how do you know how successful they were? Although the results can be displayed in many marketing tools, often the "end-to-end" view is missing, since the evaluation is limited to the one-dimensional marketing perspective of the respective medium. What is needed is a tool that links customer data with contact points and transactional data, providing a holistic picture, enabling comprehensive analysis.
minubo guarantees the full analyzability of the collected data as well as its full strategic and operational usability through a wide variety of analytics tools, such as management reporting, a web pivot for ad hoc analysis at the raw data level, feeds to email marketing systems or mobile in-store reporting. Measuring campaign successes up to the marginal return level for maximum utilization of the marketing budget is possible. Instead of "one-dimensional" evaluations of the individual marketing activities, transaction data in connection with the customer and campaign data are combined in one system and thus help shed light on the complexity of the digital customer journey.
The Conclusion
Market giants, such as Amazon and others, create massive competition – primary among which is the struggle for access to each individual customer and the perfect customer approach. To take full advantage of the full potential of the email marketing channel, it must move away from mass mailing - without personal referrals and individualized content - to strategic email marketing. The prerequisite for this is access to a holistic omni-channel database as well as intelligent handling of this data - minubo and ROQQIO support you in doing this.
Test our Application Suite and register for a free demo account:
---
About ROQQIO:
ROQQIO Commerce Solutions GmbH is an association of leading software companies for stationary and e-commerce trade. eFulfilment, Futura Retail Solutions, and höltl Retail Solutions combine more than 40 years of experience to create a fully integrated omnichannel solution. This technology provides unlimited connectivity to all online and offline sales channels: www.roqqio.com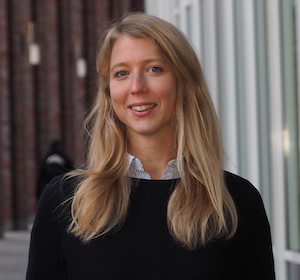 Written by
Lisa Wiedmann
Lisa is Digital Marketing Manager at minubo. Her passion for quality content on topics from the field of data-driven commerce and, in particular, on how minubo customers gain value from their data is what drives her to do a great job every day.
Einen Kommentar verfassen