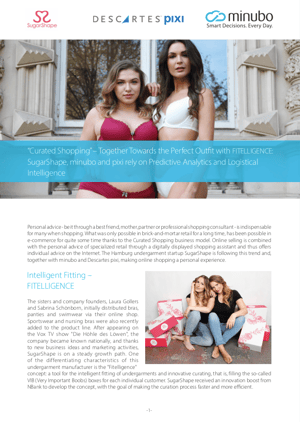 Personal advice - be it through a best friend, mother, partner or professional shopping consultant - is indispensable for many when shopping. What was only possible in brick-and-mortar retail for a long time, has been possible in e-commerce for quite some time thanks to the Curated Shopping business model. The Hamburg undergarment startup SugarShape shows how. After appearing on the Vox TV show "Die Höhle des Löwen", the company became known nationally, and thanks to new business ideas and marketing activities, SugarShape is on a steady growth path. Their focus: the "Fitelligence" concept
- a tool for the intelligent fitting of undergarments and innovative curating, that is, filling the so-called VIB (Very Important Boobs) boxes for each individual customer.
But how does it work exactly? What´s behind it? And which role do the Business Intelligence Solution minubo and the Warehouse Management Software Descartes pixi play? Learn more in our paper!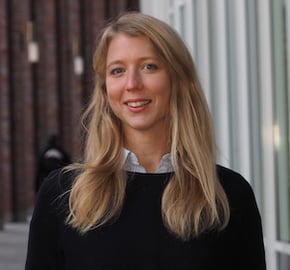 Lisa Wiedmann
Lisa is Digital Marketing Manager at minubo. Her passion for quality content on topics from the field of data-driven commerce and, in particular, on how minubo customers gain value from their data is what drives her to do a great job every day.