As usual every year, DMEXCO came and went. Industry experts from the fields of business, marketing and innovation came together on the 11th and 12th of September to define the digital agenda. With over 1000 exhibitors, 41,000 trade fair visitors and 400 speakers, the "Digital Marketing Expo Conference" is the world's largest marketplace for digital communication. This year, minubo participated together with the High-Tech Gründerfonds.
Jonas Christiansen, Senior Business Development Manager at minubo, presented the Business Intelligence solution on the Startup stage. True to the event's motto "Trust in You", he and his team support companies in solving their digital challenges, which are driven by increasing competition and rapid market changes, and to further increase their confidence in, and appreciation for, the value of a data-driven work culture.
At the minubo booth, guests had the opportunity to test the Business Intelligence solution in person and to be inspired by the diverse application features. With a bit of luck, they could also scoot home as winners of an Urban BRLN E-Scooter. A visit to minubo was well worth it in any case.
Not able to make it to this year's DMEXCO? No problem. You can also test minubo comfortably from your home.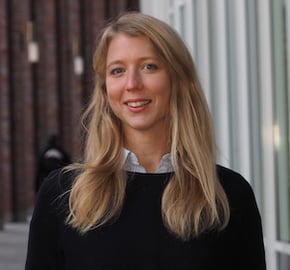 Lisa Wiedmann
Lisa is Digital Marketing Manager at minubo. Her passion for quality content on topics from the field of data-driven commerce and, in particular, on how minubo customers gain value from their data is what drives her to do a great job every day.