The customer is king - that's literally true for Metamorph, Germany's leading distributor of costumes and disguises. Customers today expect a fast and comfortable shopping experience across all channels - omni-channel distribution at its best. In addition to MASKWORLD, the Metamorph family of online shops also includes SUPER EPIC, Andracor, Blasterparts, Supreme Replicas and Velvy - each with different product categories, from make-up and merchandise to costumes for carnival or medieval role-playing games.
In addition, the multi-channel distributor from Berlin distributes its products via marketplaces (such as eBay and Amazon), via a premium brand store, and via an international B2B network with more than 1000 partners, which not only includes specialist retailers but also large department store chains such as Karstadt, Kaufhof and Metro. And if that were not enough, Metamorph also develops and produces in-house products. An all-rounder - so to speak. In order to keep the customer experience at the highest level and not lose track of relevant sales figures, product performance and assortment inventory, the multi-brand company has relied on the minubo Business Intelligence solution minubo since 2016.
Data Analysis for all Stakeholders
The areas of application of the Business Intelligence solution is just as varied as the areas of responsibility of the company, because multi-channel sales also requires multi-channel data analysis. It is therefore crucial that all stakeholder groups can access the relevant data and data tools using self-service, thus ensuring data democracy in the company: from Accounting to Purchasing, Product Management and branches - employees make strategic and operational decisions based on minubo's data, often with different requirements and focus.
With almost 300 suppliers worldwide, it is important to keep track. Which article is still in stock? And how many? On which channel was it sold? Customized feeds, such as supplier analysis, are a typical evaluation used by the Purchasing department. It contains the various relevant key figures (order quantity, sales volume, returns, average price) of the various channels (B2B, B2C, marketplaces) and can also be viewed with historical comparison data for a defined period of time. Based on data, the business unit can decide which article should be reordered from which supplier and how often. And the performance of product groups can also be easily evaluated. This information is then shared across the board with other departments, such as Product Management. The result: simplified communication and increased transparency related to customer needs and requirements.
In Accounting, detailed revenue and contribution margin analyses are performed. This means that relevant KPIs can be analyzed and evaluated according to various attributes. How economical is the newly opened Store? How much revenue does it generate outside of prime times like Halloween or Carnival? What are other promising implementation areas with potential? Or which products are sold via which marketplace and, if necessary, which prices need to be adjusted due to market or competitive changes?
But not only the online commerce, the Berlin branch also works on the basis of the data provided by minubo. It provides - clearly visualized on dashboards - not only information about the current sales figures and stock levels, but also information about product performance. This, in turn, serves as the basis for assortment selection and placement in the shop.
How Does it Work?
On the technical side, there are standardized interfaces to all online shops and the offline data of the stores is also integrated into minubo. Here a close cooperation with the minubo partner Descartes pixi takes place, which provides a scalable, efficient and flexible enterprise resource planning system. The data transmitted daily is linked with information such as marketplace data, retail data, budget figures or web tracking from other sources, and made available for analysis. minubo also makes it possible to integrate historicized data from previous systems via interfaces. When Metamorph was introduced, it was able to incorporate the data from previous years as a comparison period for data analysis, so valuable information was not lost.
Whether sales via online shops and marketplaces, via the B2B channels of retailers or at the point of sale in the stores, the various business units work data-driven and rely on the figures and evaluations from minubo. As a single point of truth, the omni-channel retailer always has a clear view of sales, margins, and profits - with integrated omni-channel processes and a highly networked business areas, there's nothing to stop a seamless, cross-channel shopping experience for the customer.
Would you like to establish a data-driven working culture in your company? Then test minubo for free using our demo data.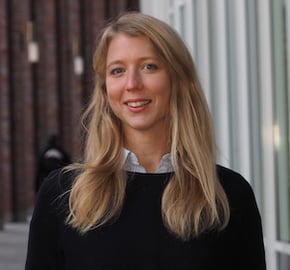 Lisa Wiedmann
Lisa is Digital Marketing Manager at minubo. Her passion for quality content on topics from the field of data-driven commerce and, in particular, on how minubo customers gain value from their data is what drives her to do a great job every day.