Advertising posts on Instagram, newsletters in the email inbox, banners on Google - no one can ignore online advertising nowadays. And while these channels bring certain benefits, the era of classic marketing is not over yet. Print media continues to be an important selling tool, even though its role has changed significantly in times of digitization. For example, catalogs no longer exclusively contain product presentations, but rather serve as an inspiration and impetus for buying in the webshop. Companies such as Tchibo, IKEA and Bonprix combine various online and offline measures and use print as part of orchestrated marketing campaigns to target customers across all contact points.
Omni-channel also means that the online sales channel alone is not always enough. Compared to online marketing, the challenge with offline marketing is to minimize wastage and increase measurability. It is therefore essential to measure success in order to invest the available advertising budget in truly profitable measures. Access to and quality of data play a crucial role here.
Improve Performance in Multi-channel Marketing with e-velopment and minubo
How successful was the last print campaign? Do customers who previously received a flyer, have a higher average order value than those that were "only" addressed online? If that is the case, do they even generate higher sales? Do customers use the catalog as inspiration and the online shop only for ordering? What share of success in the customer journey did a particular channel have to a conversion? In order to be able to answer such questions, on the one hand, it requires the provision of relevant information and, on the other hand, an analytics solution that enables a corresponding 360° customer view. Only those who use their data and analyze it selectively will derive added value from it and optimally improve their campaigns. This is where e-velopment and minubo come into play.
With 360e e-velopment provides an innovative software for all back-office processes (ERP and WMS) in mail order and eCommerce. The customer, transaction, warehouse and product data gained from the 360 e platform are linked together as well as with the data of other systems, forwarded via an integrated interface to the Business Intelligence solution minubo and thus readied for comprehensive analysis. minubo delivers comprehensive reporting and analytics capabilities, with its dashboards, web pivots, segmentation, or data feeds - empowering employees to quickly understand business performance or get more in-depth with detailed ad-hoc analysis.
For a holistic view of the advertising effectiveness, the offline channels must be included in addition to the online activities - cross-channel data management is required. This is made possible by minubo, because in addition to online activities, offline touchpoints of a customer journey can be easily integrated and analyzed. This 360-degree view of the contact points and the behavior of the customer is the prerequisite for homogeneous, cross-channel communication. To evaluate the interplay of the advertising media in multi-channel marketing, minubo has come up with a special feature: the innovative Campaign Analyzer.
The newly developed Campaign Analyzer supports omni-channel data analysis at the customer level. By selecting a particular campaign, it enables all customers with the same touchpoint to be analyzed in detail for relevant metrics and key data (e.g., average order value, sales, or returns quota). A division into homogeneous control groups is recommended, so that they can be directly compared and valid assumptions made about the success of certain advertising media.
Companies are thus able to measure, understand and optimize print and catalog campaigns, for example. Via an attribution model, the evaluation can also be carried out at the campaign level, where the corresponding sales are allocated to the touchpoints of a customer journey. This shows what proportion of a particular point of contact, for example, the catalog shipping, has contributed to a conversion.
The effectiveness of the different measures can thus be viewed holistically and the effect of offline media on online sales can be discussed. This allows companies to strategically adapt marketing activities, target customers more effectively, optimize their budgets, and perfect the customer journey. Modern data management creates a solid basis for decisions - success measurement and optimization of advertising is thus based on facts and not on feelings.
Sound interesting? Try minubo on Demo data
---
About e-velopment
e-velopment GmbH is a Hamburg-based company founded in the year 2000. With a team of over 60 industry experts, the software and systems vendor offers the 360e platform and other software solutions (including self-contained services) for eCommerce and retail. You can find out more about e-velopment at www.e-velopment.de.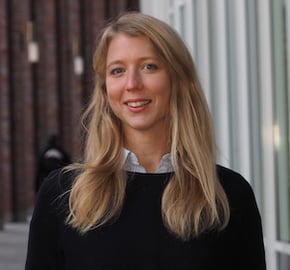 Lisa Wiedmann
Lisa is Digital Marketing Manager at minubo. Her passion for quality content on topics from the field of data-driven commerce and, in particular, on how minubo customers gain value from their data is what drives her to do a great job every day.