FashionTech Berlin took place for the fifth time in January as part of the Berlin Fashion Week. The conference deals with topics related to innovations and digitization in the fashion industry and offers a platform to find out about the latest developments at the intersection between fashion and technology. From startups and global giants to marketing experts, influencers and journalists, everyone is represented and uses this interdisciplinary exchange of knowledge.
Fashion meets Technology and minubo
This year, minubo was also there with a booth as the conference offers the ideal platform to present the innovative Business Intelligence solution. minubo has a large number of retail companies from the fashion industry in the customer portfolio: in addition to Philipp Plein, the Betty Barclay Group, and INTERSPORT, Melvin & Hamilton, and MASAI also work data-driven with the BI Solution. Jonas Christiansen (VP Marketing and Business Development) and Lasse Klüver (VP Sales and Partnermanagement) give an insight into the trade show in this short video. It was obvious to both of them: the topic of data and the relevance of structured data analysis has clearly reached the fashion industry.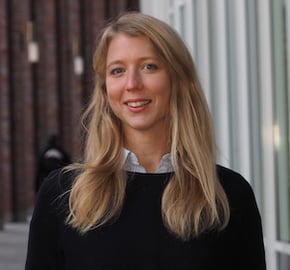 Lisa Wiedmann
Lisa is Digital Marketing Manager at minubo. Her passion for quality content on topics from the field of data-driven commerce and, in particular, on how minubo customers gain value from their data is what drives her to do a great job every day.