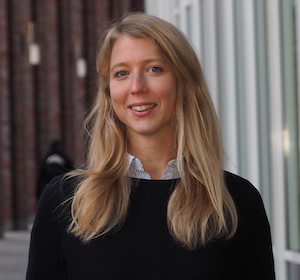 Lisa Wiedmann
Lisa is Digital Marketing Manager at minubo. Her passion for quality content on topics from the field of data-driven commerce and, in particular, on how minubo customers gain value from their data is what drives her to do a great job every day.
Faster, More Focused, and More Comprehensive. Emarsys and minubo - Two Technology Partners Creating Value Together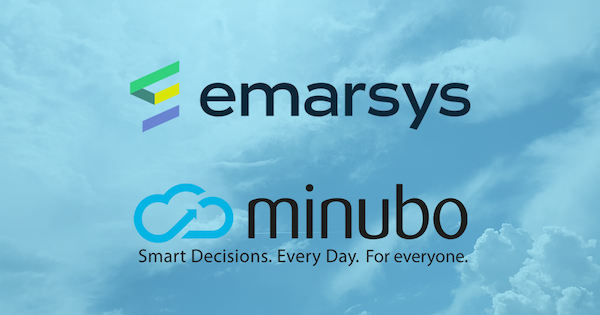 React in real-time and personally to onsite customer behavior and minimize the bounce rates? Avoid customer churn through customized incentives? Increase sales by sending tailor-made offers to the customer and even automate this? These are the goals of anyone responsible for the success of online marketing. But is that enough to ensure truly sustainable business success?
With the marketing platform Emarsys, and the business intelligence solution minubo, e-commerce, omni-channel as well as purely brick-and-mortar retailers can easily implement these marketing activities and clearly differentiate themselves from the competition. And the best of all: standard solutions and best practices make the solutions workable within a very short time and thus differ from many other SaaS products or even individual development solutions.
Both companies share the same philosophy of an agile technological setup - enabling rapid testing and optimization of a production environment to deliver a sustainable value-added solution. The time-to-value – that is, the time that elapses until the customer generates the first added value after signing the contract or starting the project - is drastically reduced compared to other providers.
Emarsys and minubo – Two Solutions, One Added Value
2,000 customers use the world's largest independent marketing platform from Emarsys. The out-of-the-box industry solution empowers companies to retain long-term loyalty and implement marketing decisions and activities in a more focused way, through powerful multichannel marketing automation and a range of innovative marketing technologies (such as predictive analytics and personalization). Emarsys is revolutionizing the user experience, in particular with users' online behavior, by responding to visitor behavior in real-time with intelligent and appropriate actions.
minubo's Business Intelligence Cloud provides omni-channel, e-commerce and brick-and-mortar retailers with a 360-degree view of all points of contact and behavior of their customers. By including all channels and the entire aftersales (fulfillment, returns, costs of sales, process costs, etc.), the true value of each individual customer and all customer segments can be understood and translated for a perfectly individualized approach.
The customer journey is presented in detail, which enables a better understanding of customer behavior and ensures homogeneous, cross-channel communication. For this, the data obtained by Emarsys is linked in the minubo data model with the complete data from all relevant sources (such as ERP, PIM, e-commerce, web tracking, CRM, order management, etc.) and also with data enriched from offline channels (store sales, loyalty programs, telephone, print, catalog, etc.) and provided for comprehensive analysis. The result: a complete business intelligence system that provides proactive insights and intelligent automation - including enhanced customer segmentation that, of course, can be seamlessly integrated with Emarsys.
The added value is obvious: With the combination of both solutions, companies across all dimensions can gain a deeper understanding of customer value and customer preferences. Through a user-friendly and intuitive interface, the solutions provide true self-service that allows users across all business units - without explicit IT knowledge - to access relevant data and tools, and most importantly, proven standard tactics.
Especially with on-site behavior, from site visits to purchase, Emarsys enables retailers to respond to customer behavior in real-time, maximizing conversions and sales. minubo allows retailers to analyze not only the comprehensive evaluation of online channels, but also the performance of other offline channels (branch, telephone, print, etc.) and to analyze in detail what happens after the purchase: which product category leads to the most returns? How are new and existing customers developing via the different channels? Or how do I address the most important customers with the relevant content in order to increase sales? This maximizes true customer lifetime value and profit margins, while understanding, managing and optimizing all other key dimensions of the business with the same database.
In minubo, a key figure set that is comprehensive for digital selling is delivered in its entirety. The single point of truth is, so to speak, out-of-the-box. This saves the long start-up time, the definition effort and the collection of external expertise and brings tangible analysis results and thus real added value from day 1. The minubo standard interfaces to all standard third-party systems - such as Emarsys - and a simple "plug and play" approach ensures a smooth integration process without the need for extensive IT work.
The relevant omni-channel data is automatically exported and serves as a database, for example, for targeted marketing campaigns. Due to these comprehensive solutions, just a few days pass from decision to integration to added-value. Nevertheless, minubo can easily be extended through the customization platform with individual data pipelining as well as the development of individual plugins and apps, thus optimally adapting to any customer needs.
A Mutual Customer: ZooRoyal - A Prime Example
ZooRoyal, a member of the REWE Group and one of the most successful mutual customers, shows the advantages by using automated "next best offer" campaigns to increase sales. By integrating demographic data, transaction data, and customer journey data, a very fine-grained segmentation layer is achieved that allows marketing teams to create a tailor-made customer approach. With Artificial Intelligence, the product offers with the highest conversion probability are automatically displayed for each customer.
Maintaining existing customers plays a major role in ZooRoyal's day-to-day business, especially in terms of emigration prevention and reactivation. Thus, Next-Best-Offer email campaigns are an important tool for the company: By using the minubo customer segmentation and the ability to automatically transmit this data via data feeds or the API to Emarsys, ZooRoyal can provide dog owners with dog food and complementary cross-selling offers exactly when they need them. A white paper with detailed information can be found here.
Another feature that helps merchants to deliver an all-round customer experience is Emarsys Smart Insights: selected KPIs (e.g., sales, orders, etc.) clearly presented to the user. In an Add-On, the user will also be presented with additional tactics that can be used to optimize performance - and all this without any effort. These tactics can be, for example, predefined email routes or templates that serve as aids and inspiration for marketing activities. As a next step, these standard tactics could be augmented with other relevant KPIs (such as contribution margin or returns) from minubo's processed data to drive even more focused campaigns or pursue corporate strategies beyond conversion and revenue.
The partnership between Emarsys and minubo gives retailers a 360° customer view, a better understanding of customer behavior, and the ability to approach customers in a targeted way and automated with relevant content. This increased transparency also makes it possible to quickly recognize trends, changes in buying behavior, or a changed perception of the brand, and to react proactively to this.
Would you also like to benefit from increased performance, higher efficiency and better ROI? Experience minubo live in our Demo or the next Product Tour.
About Emarsys:
Emarsys is the world's largest independent marketing platform company and the only platform that knows your individual industry. With integrated industry-specific, out-of-the-box solutions, our software delivers personalized one-to-one interactions between marketers and customers across all channels. This creates customer loyalty, improves the customer journey and increases sales. On this basis, companies can design their marketing decisions and activities independently of human capabilities.
With more than 2,000 customers and 4.2 billion contacts, our AI-driven platform is able to predict for each of your customers what they will do over the course of 360 days.
By using engagement scoring, purchase history, and behavioral patterns, Emarsys can predict the potential lifetime value of a customer. Likewise, the probability can be determined with which a customer within a certain period makes a purchase or migrates. The Emarsys AI provides native-style and 1:1-level key channel preferences - for email, mobile, web, and in-store. Products, content and incentives are automatically tailored to each individual, case, and channel. This takes into account their probability of interaction, purchase probability and the value of the next shopping cart.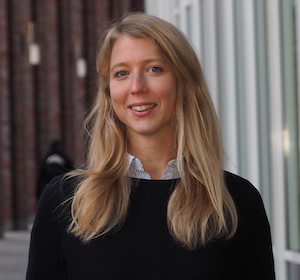 Written by
Lisa Wiedmann
Lisa is Digital Marketing Manager at minubo. Her passion for quality content on topics from the field of data-driven commerce and, in particular, on how minubo customers gain value from their data is what drives her to do a great job every day.
Einen Kommentar verfassen