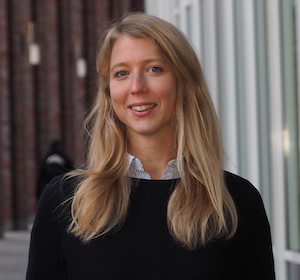 Lisa Wiedmann
Lisa is Digital Marketing Manager at minubo. Her passion for quality content on topics from the field of data-driven commerce and, in particular, on how minubo customers gain value from their data is what drives her to do a great job every day.
minubo presents: LaShoe - A Startup in the Walbusch Group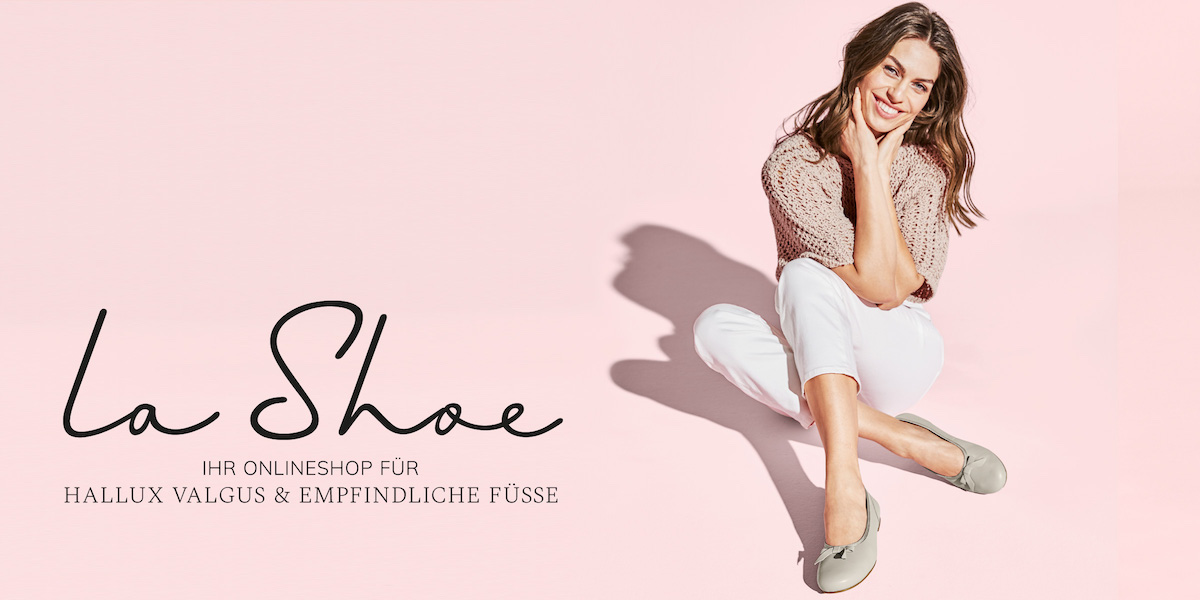 As the name suggests, LaShoe specializes in shoes. However, this is not ordinary footwear, but the development of health-promoting shoes for women with hallux valgus (foot deformity) and sensitive feet. Hallux valgus shoes are not unknown on the market, but LaShoe manages to make their range not only health-conscious, but also fashionable. This also addresses a young target group and, in the future, the eleven million women with "problem feet" will no longer have to make do with models from the medical supply store or orthopedic surgeon. LaShoe has thus managed to fill a small but lucrative gap in the market. Following their founding in 2017 and the successful German growth figures of recent years, nothing stands in the way of internationalization - women's shoes in the fast lane.
We interviewed Daniel Koch (Manager - Platform, Process & Supply Chain) and Nicolas Glück (Data and BI Analyst) about the history and future plans of LaShoe, working at the company, and the relevance of data. Have fun while reading.
minubo: Hello Nicolas, hello Daniel. Thank you for taking the time.
LaShoe is a subsidiary of the venerable Walbusch group of companies. In addition to LaShoe, the family company from Solingen combines the Walbusch brand, the outdoor brand Klepper, the women's collection Walbusch Woman, the men's fashion brand Mey & Edlich, and the health mail order company Avena under one roof. LaShoe was spun off in 2017 and has been a startup in the group since then – is it correct to say that?
Daniel: Definitely. That's what we call ourselves. We see ourselves as a startup in the group. We work completely independently in certain areas and are also locally separated from Walbusch with its headquarters in Düsseldorf. In other areas, however, such as reporting, there are corporate guidelines.
Walbusch tends to appeal to a somewhat older target group - the Avena brand, for example, also sells Hallux shoes, but not for the young audience. But we have definitely seen that the potential for this market is there - you just have to build it up a little more emotionally in order to appeal to the younger generation. That was the idea of LaShoe and since the company has existed, it has developed wonderfully. We have had very good growth rates and have already done a good job in the first three years.
minubo: As a startup, you can react in an agile way to changes and new trends in the market. How do you plan your new product range?
Daniel: We do not have our own production facilities, but we develop our shoes very closely with our European producers. We are not only "market followers" - I don't want to say that we are trendsetters - but we develop shoes ourselves and always keep an eye on the latest trends and developments in the market. However, shoe production is manual work - if you commission a shoe, it can easily take half a year from the idea to the sample and delivery - this is actually very tedious and therefore you have to plan very well.
minubo: Which sales channels do you use to bring your shoes to women?
Daniel: There is the LaShoe online shop where customers can order online. And we have the order channel by phone, so you can call and buy your shoes over the phone. 92% of all buyers order through our web shop and just under 8% manually over the phone - these figures are probably not a surprise when it comes to retail developments.
minubo: And in which countries do you sell your Hallux shoes?
Daniel: You can order within the EU. We should differentiate here, however, because up to now we have only been actively marketing in Germany. Just two weeks ago we launched our new web shop. This is also a good starting signal for the planned internationalization, which is actually starting in March. Then we start with Austria. We have expanded our logistics and next week we will start marketing campaigns there. If everything goes as planned, the Benelux, France and neighboring countries will be next.
minubo: An exciting time that is just around the corner and will probably also bring changes. If we look at the development of the past few years in retail and especially in eCommerce, it has also gone through an enormous change. Due to advancing digitization, the demands of customers and their buying behavior have changed immensely. Based on data, companies can also understand and analyze this better and better. What significance does data have for you personally in your everyday work and where do you see challenges?
Nicolas: Basically, every company is concerned with establishing data-driven business management. So that decisions are not only made from the gut, but the data is available as a basis for decisions. This means that advertising measures, for example, are more customer-friendly - ideally, the customer does not perceive them as such, but rather as meaningful information or even inspiration. Of course, this is only possible if you address the customer in a very targeted and individual manner. When it comes to the challenges, the main issue is data quality. I think that is on the agenda in many companies. In our company, we are constantly trying to improve the granularity of the analyses. Because the more detailed and the better the quality of the delivered data, the better the results, of course.
Daniel: We would like to continue to drive forward the topic of customer centricity in the future and, of course, also the development of the platform itself. Of course, these optimizations are also based entirely on data and key figures, which we use as a guide. By combining the different company data in a central analysis tool like minubo, we get detailed insights and can, for example, do channel analyses, the results of which we use to derive marketing measures or develop features - such as categorizations - for the platform. When it comes to internationalization, the data insights of a central analysis tool, which can grow and expand flexibly, can provide us with excellent support. So, as you can see, data is very important to us.
minubo: Speaking of structured data analysis. How is Business Intelligence implemented at LaShoe? Who works data-driven and for which tasks?
Daniel: I would say that there are currently three types of minubo users:
There is a group that does a little bit of standard analysis - everything that is visual and easy to use and understand. Of course, minubo is intuitively accessible for these users and you can quickly find the data you want.
Then there is the group, such as purchasing, which minubo uses to query all raw data from the ERP and then use it for further analyses.
The third level, the premier class, so to speak, are the "heavy users" who use feeds to create complex and automated Excel evaluations in order to continuously process and provide them to the team.
Nicolas: We have certain templates from our parent company Walbusch, which we use as a guide. All figures, data and facts are provided by minubo. I therefore work on a daily basis based on data. One topic that I currently oversee is all about strategy and planning. I always have the information about the customer base and customer behavior in view, for example, to be able to derive statements about the progression. I create my projections based on the data from minubo.
But LaShoe is also data-driven in the marketing area. A concrete use case, for example, is the evaluation of vouchers. Walbusch categorizes its customers into three groups: new customers, regular customers and repeat customers (customers who placed two orders in the first year). We at LaShoe would also like to know how these customer clusters behave and how the different customer groups react to different voucher campaigns. To be able to successfully derive concrete measures, the information must be analyzed, and all decisions made on the basis of data.
minubo: Which topics around data do you want to tackle in the future?
Nicolas: A basic distinction can be made between short-term and long-term goals. Classic topics such as returns analysis are currently on the agenda, and we would also like to continue to build and expand the reporting logic in order to gain an even better understanding of our customers and to standardize internal communication within the group. In the long term, it is interesting for us to establish automated marketing campaigns, such as next best offer campaigns.
Daniel: Exactly, we would like to increasingly use certain data with regard to personalization and the integration with third-party systems in the future. By using the minubo customer segmentation and the possibility to transmit this data via data feeds or the API to email and campaign management tools, we can address our customers even more specifically with relevant products in the future. We are already using automation to emarsys, but we would like to expand that even further in the future.
If you too would like to address your customers automatically and specifically with the right product exactly when they need it, then you have come to the right place. Learn more about minubo in our product tour.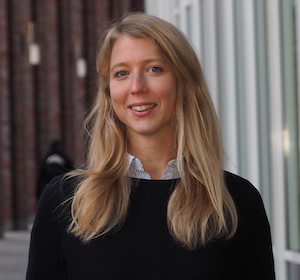 Written by
Lisa Wiedmann
Lisa is Digital Marketing Manager at minubo. Her passion for quality content on topics from the field of data-driven commerce and, in particular, on how minubo customers gain value from their data is what drives her to do a great job every day.
Einen Kommentar verfassen