The Swiss eCommerce platform SwissCommerce founds or buys eCommerce companies that focus on specialty markets. Their portfolio now includes seven stores with a total of over fifty thousand products from the equestrian, hunting, agricultural, fishing and security sectors. The business model is exciting: SwissCommerce is concentrating on market segments that are still under-utilized, in which a professionally built and managed online store can grow rapidly and become the market leader. To support new stores as they enter the market and to analyze success and profitability, the company has been using minubo's business intelligence solution for more than two years.
Comprehensive Data Analysis of all Businesses
All data sources (ERP system, marketing tools, web tracking, etc.) are connected to minubo via interfaces. The consolidated data is automatically exported to third-party systems such as Google Sheets or Data Studio for further analysis. Whether Category Management, Purchasing or Marketing, all departments work with a large number of standard reporting systems in order to control the various business areas in a data-driven manner and measure the achievement of new business areas. Each individual online store can be considered as a separate venture. Inventories, product lines and sales are actively managed by minubo because the success of the highly product-driven and detailed planning processes of each venture and each product area can only be measured against a good database.
Making use of existing BI Infrastructure
The minubo solution not only supports SwissCommerce with comprehensive data analysis of existing eCommerce companies, but also, the solution makes a major contribution to the successful implementation of their business model – that is, the launch of new online stores. SwissCommerce provides a platform for rapid and profitable growth as newly-founded or purchased eCommerce companies benefit from an existing BI infrastructure. Data-driven workflows and fact-based decisions are thus enabled from day one. Especially for special markets, which require a high product line competence, these insights are indispensable when it comes to a fast market entry.
The new connection to the existing BI infrastructure can be implemented within a few days because ETL processes and mappings already exist. The model can be scaled as needed, since only a new data set must be delivered via the existing structure. Since the minubo price model is subdivided, among other things, into categories of the data volume to be processed, there are no additional costs, apart from the connection of the new store, since the initially small amount of data rarely exceeds the volume. SwissCommerce thus gets the opportunity to test and evaluate a new business model and to measure the performance in a target vs. actual comparison.
Sounds interesting? Then why not test minubo using our demo data.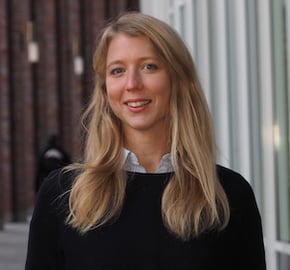 Lisa Wiedmann
Lisa is Digital Marketing Manager at minubo. Her passion for quality content on topics from the field of data-driven commerce and, in particular, on how minubo customers gain value from their data is what drives her to do a great job every day.