Press Release
Andreas Fischer, Co-founder of the curated shopping provider Modomoto and former chief strategist of Outfittery, has joined minubo. The Hamburg company is the only provider in the world to offer a plug-and-play Business Intelligence solution for retailers. From November onwards, Fischer will join Lennard Stoever (CEO) and Ole Golombek (CTO) on the management team, where he will drive the company's growth as Chief Growth Officer (CGO).
With Andreas Fischer, minubo now has a proven retail expert on board. During his time at Bertelsmann AG, he was involved in a large number of retail projects in close cooperation with the Executive Board. Then, as Co-founder and CEO of Modomoto, Fischer set up a personal shopping service - a simple and convenient solution for all men who do not like to go shopping for clothes. In particular, he was responsible for strategy, marketing and purchasing and drove the company's rapid expansion based on a clear focus on the customer experience and building close partnerships with fashion manufacturers such as Ralph Lauren, Tommy Hilfiger and Scotch & Soda. After the merger with their competitor Outfittery in May 2019, Fischer became part of the management team and was responsible for the integration of the companies and the corporate strategy.
He knows the needs and challenges of the retail industry from his own experience and is particularly aware of the value of data: "During my time at Modomoto, I learned how important a transparent database is for good decisions and thus business success. Unfortunately, many retail companies often lack the infrastructure necessary for this. With their software, minubo offers an excellent solution to exploit the full potential of the existing data and to make good decisions," says Fischer.
So Fischer has not changed his industry, but he has changed his perspective: He is no longer to be found on the retail side himself, but will help minubo to establish the subject of data analysis even more firmly in commerce companies and manufacturers. minubo founder Lennard Stoever is convinced that both sides will benefit: "I am very happy that Andreas is on board at minubo. He knows the challenges of retail from his own experience and knows how important data-driven decisions are for success. He can bring this to bear in his new role and thus provide excellent support to our customers. "
You do not want to miss any more news? Then it is time to subscribe to the minubo Commerce Insights.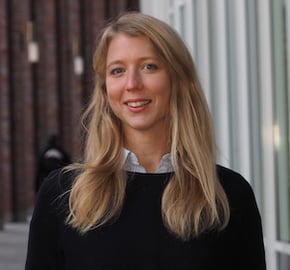 Lisa Wiedmann
Lisa is Digital Marketing Manager at minubo. Her passion for quality content on topics from the field of data-driven commerce and, in particular, on how minubo customers gain value from their data is what drives her to do a great job every day.