If you want to lead your business successfully into the future, you need to be able to expand your digital business at a high speed, act quickly, adapt and test new ideas, features, touchpoints or entire business models. A change that undoubtedly requires new organizational and technological strategies.

Two companies that have been accompanying their customers on this digital journey for a long time are now going down the same path in the form of a strategic partnership. The digital consultancy Etribes and the business intelligence provider minubo are pursuing a mission: To support companies in their digital transformation and enable them to sustainably increase their success through corporate transparency.

Sarah Lütjens, Head of Marketing & Sales at Etribes:
"We are very pleased to welcome minubo to the technology partner network - With the Business Intelligence solution approach in retail, e-commerce and omni-channel, we look forward to many joint customer cases and collaborations."

Andreas Fischer, Co-CEO at minubo: " In addition to comprehensive theoretical know-how and digital expertise, Etribes also combines practical experience in a holistic service portfolio. With Etribes, we have a strong partner at our side that not only understands how important data transparency as well as the availability and use of data for the success of companies are, but also supports them during the implementation process. We look forward to working together."

About Etribes:
Etribes is one of Germany's leading implementation-oriented digital consultancies and was instrumental in founding About You for the Otto Group. Other customers include Hapag-Lloyd, Swarovski and the PHOENIX group. Etribes was founded in 2015, Fabian J. Fischer is CEO alongside Nils Seebach (CFO), Stefan Luther, Tobias Stamatis and Karo Junker de Neui (Managing Directors). The company employs more than 100 people at its Hamburg location, and a further office is currently being set up in Berlin. In recent years, the Etribes team has developed, implemented and scaled over 200 digital business models in the B2C and B2B sectors. Today, these projects generate an annual turnover of more than 6 billion euros for Etribes customers.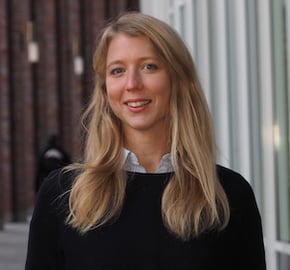 Lisa Wiedmann
Lisa is Digital Marketing Manager at minubo. Her passion for quality content on topics from the field of data-driven commerce and, in particular, on how minubo customers gain value from their data is what drives her to do a great job every day.