At the B2B online shop packster.de, customers can find packaging solutions of all kinds - from corrugated cardboard folding boxes to filling material and adhesive tape. The operator of the startup is Hamburger packs GmbH, a subsidiary of the specialist wholesaler IGEPA group. In recent years, the e-commerce company has been able to record a three-digit growth in annual turnover. As the size of the company grows, so does the amount of data in the company and the desire for more transparency and a central tool for an overview of all relevant KPIs.
Getting started with Business Intelligence
Business Intelligence is not on the priority list of most startups. But it should be, as Dirk Limmer, CMO of packs GmbH, knows: "In the past, the figures for reports and analyses had to be compiled manually, as the relevant information was spread across several tools and systems in the company. That cost me quite a bit of working time." These data silos also do not provide a consolidated and complete business view, and the analysis is prone to errors and not very reliable.
With the use of minubo now, packster.de has opted for a lean tool for a quick entry into business intelligence. The data from the ERP system xentral, Google Analytics and Google Ads are linked via standard interfaces in the data warehouse and can be used in the minubo frontend for analysis and visualisations. "I get meaningful results with one click - easy and fast - which I can rely on and which serve as the basis for our reporting and marketing campaigns," says Dirk Limmer.
How minubo is applied in practice
Marketing channels at a glance: Where can I increase my marketing performance? How do I use my budget in the best possible way? packs GmbH receives a consolidated overview of all conversions and advertising expenditure at the push of a button and thus answers to these questions. The startup has full transparency on ROI and keeps an eye on performance and budget per campaign and channel - for optimal campaign monitoring and management.
Customer segmentation: Customers are segmented according to buying behaviour, shopping basket size and order quantity. This list is imported into the HubSpot marketing tool where customers can be address specifically, for example with a discount promotion via an email campaign. Also the newsletters are tailored to the target group and thus the relevance of the content could be adapted. Through this segmented and targeted approach, the opening rates in the newsletter could be increased by 25% on average and click rates by up to 50%.
C-level reporting: turnover, order value, shopping basket size, returns or contribution margin - a dashboard with all relevant KPIs provides a daily overview of all important key figures. These are also automatically shared with the management by e-mail on a regular basis.
Outlook - sales of high-margin products: Detailed and in-depth product analyses serve as a basis for assortment planning and targeted sales. With just a few clicks, high-margin high sellers or low-margin slow sellers can be identified and sales optimised through appropriate marketing measures (e.g. product placement in the web shop, discount campaigns, e-mail marketing). In this way, storage costs can be reduced, margins increased and profitability maximised.
Smooth project start
minubo now interfaces work "plug and play", so there is little work involved in setting them up and connecting the data structure within a short time. Support for the first steps of the set-up, training opportunities as well as best-practice marketing dashboards and reports are provided. These, as well as access to a comprehensive data model with almost 1,000 key figures, attributes and metrics from the world of e-commerce, should make the start easier. "After a short introduction, I was able to get started straight away. I wouldn't necessarily call myself a data analyst, but with minubo now even I grow into this role," confirms Dirk Limmer.
Do you also want to turn your data into sustainable success and growth drivers and make decisions about product range, marketing campaigns or budgets on a reliable basis? No problem, talk to a minubo data expert and discover how minubo can help you with your individual requirements.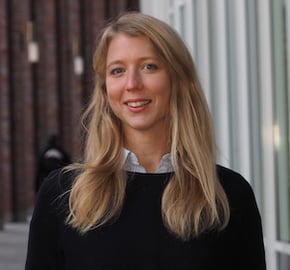 Lisa Wiedmann
Lisa is Digital Marketing Manager at minubo. Her passion for quality content on topics from the field of data-driven commerce and, in particular, on how minubo customers gain value from their data is what drives her to do a great job every day.