What role does data play for founder Justus? What does it mean to be "data-driven"? Why is it important? In an interview with minubo CEO Lennard Stoever he explains, why an company-wide, data-driven working culture should form the foundation of every organization today and thus be at the top of the list of priorities, what the added value is and what you should think about before starting.
*English subtitles
You prefer it in writing? No problem - you can find the interview as PDF here.
Furthermore, I would like to recommend two links that fit in well with the topic:
Subscribe to our blog so that you will never miss an episode of the Inside Story with FarmTiger again.
Overview of Episodes:
Episode 2: Data-Driven from Zero Hour – it pays to start early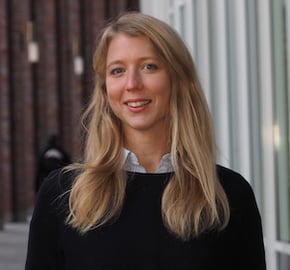 Lisa Wiedmann
Lisa is Digital Marketing Manager at minubo. Her passion for quality content on topics from the field of data-driven commerce and, in particular, on how minubo customers gain value from their data is what drives her to do a great job every day.